Tech Nation Talks – Scotland, Edinburgh
Tech Nation Report - UK Tech on the Global Stage
We are Tech Nation, the UK network for ambitious tech entrepreneurs.
This summer, Tech Nation will showcase its 2019 Report in Edinburgh featuring the latest insights on UK tech's global performance, tech ecosystem, and emerging technologies.
Join us at the Bayes Centre for an evening of insight, panel discussion and networking, as we explore how the UK's digital tech ecosystem stacks up against global competition while discussing the Scotland's role specifically.
This is an event bringing together founders, entrepreneurs, investors and tech ecosystem partners to make new connections, gain further insight into the tech ecosystem at large and celebrate the success of the local sector.

We'd be delighted to have you join us!
When: 18th July 2019 18:00-20:30
Where: Bayes Centre, 47 Potterrow, Edinburgh, EH8 9BT

Agenda
18:00 - Registration & Reception
18:30 - Report 2019: UK Tech on the Global Stage
18:50 - Insights into Scotland
19:00 - Panel discussion with Q&A

19:45 - Networking & Refresments
20:30 - Event Ends
Panel: How does Scotland build on its reputation for innovation and entrepreneurship?
Steve Ewing, Director of Entrepreneurship, Bayes Innovation Programme, Bayes Centre (moderator)
Andrew Sloane, Investment Lead & Co-Founder, Accelerated Digital Ventures (ADV)
Leah Hutcheon, CEO & Founder, Appointedd
Tracey Ginn, US & UK Partner, MBM Commercial
Thank you to our sponsor: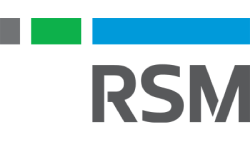 Thanks also to Informatics Ventures for their help in securing the Bayes Centre and supporting this event.